An this article by Renee Phillips about Frida Kahlo and the healing power of art......
Frida Kahlo Created Art that Transcended Her Suffering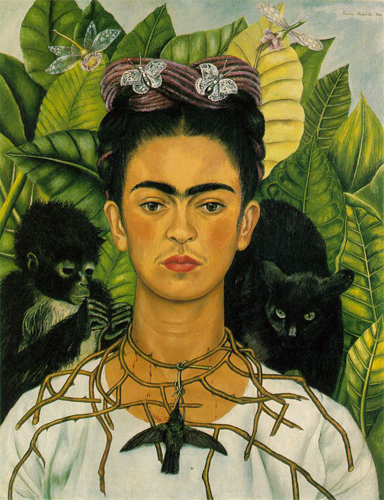 An artist who epitomizes an individual's triumphant spirit to overcome challenges through creativity is Frida Kahlo. One of the most respected women artists her art has been praised for its originality and its surreal, dreamlike, and fantastical quality.......
At the age of six Kahlo was stricken with polio. At age 18 she was in a bus when it overturned. She suffered numerous injuries including a broken spinal column, a broken collarbone, and 11 fractures in her right leg........ learn more of her strength and how she "created art that transcended her suffering"
http://www.healing-power-of-art.org/frida-kahlo-created-art-that-transcended-her-suffering/